This Home Show was hosted by one of our local suppliers, White's Lumber & Building Supply. Last year they experimented with having a few contractors on hand to advise their audience on remodeling and building. We were there, and it must have worked because they asked us back again. We are now hoping to make this an annual event ourselves.
Small booth, but we still had room for the crew to pose;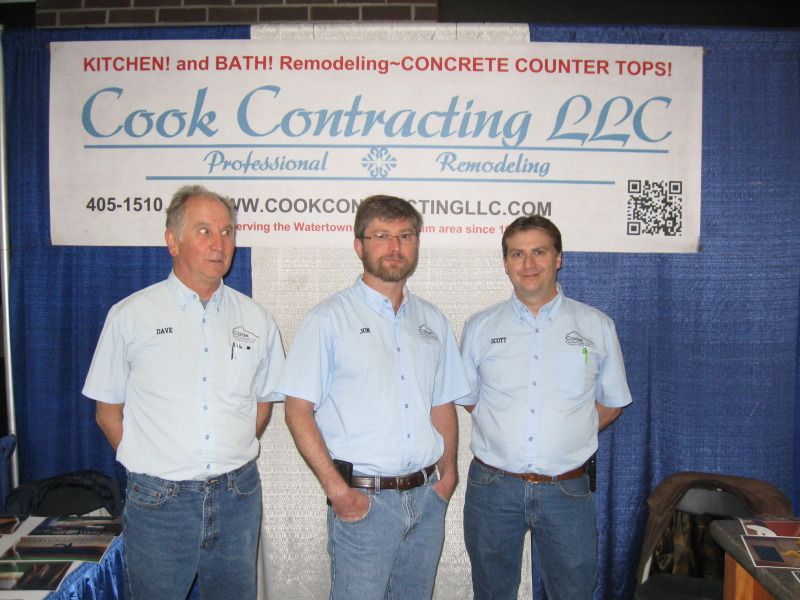 As always, our mascot was out to entertain;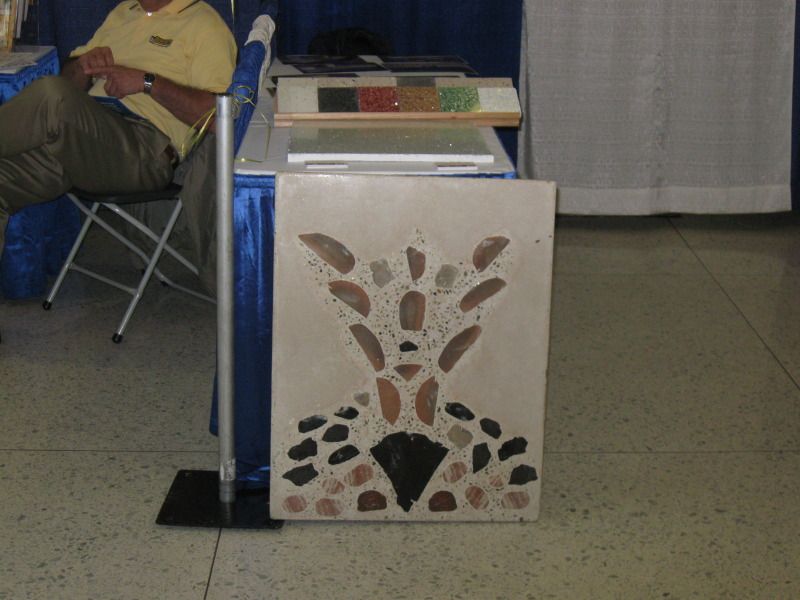 It was tight, but only very few booths were any bigger;
Another weekend of standing on a concrete floor, but worthwhile because there are still quite a few folks in the Watertown area that haven't heard yet, you can have concrete counter tops.
Good Luck
Dave